Children love to learn. They absorb things quickly and easily.
You will see their knowledge and growth with each Little Ninja class. Enroll your child in a martial arts class, you're giving them much more than the physical skills we teach. You're giving them the opportunity to stand on their own two feet!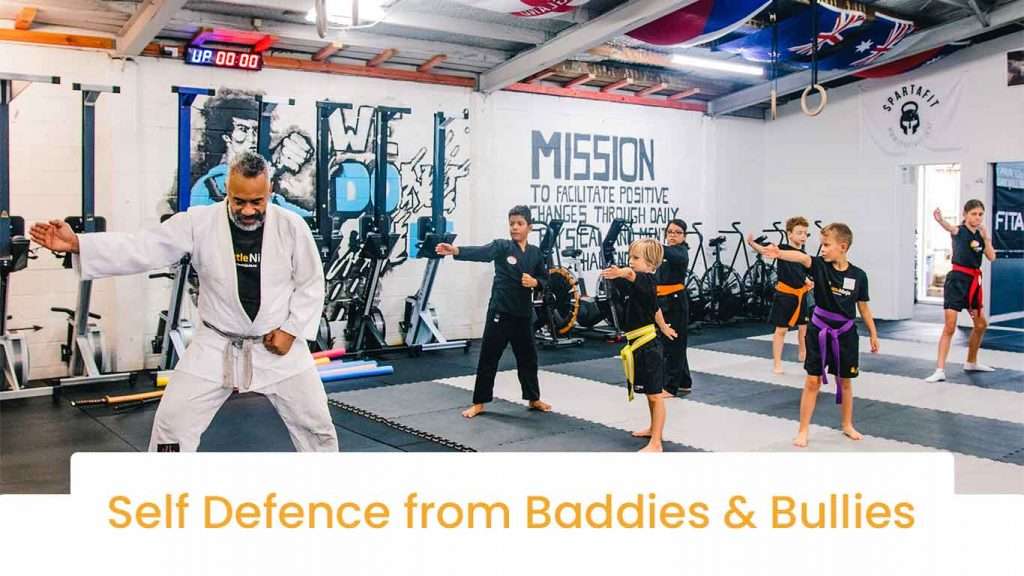 EVERY PARENT WANTS THEIR KIDS TO BE SAFE.
That's why our Little Ninja training is very serious about teaching your kids the skills needed for self-protection in any circumstance, from the neighborhood bully to a stranger on the street (and so much more).
Our classes teach your child the respect and self-discipline needed to diffuse a situation without violence whenever possible – as well as the knowledge to know when force is the only way to safety.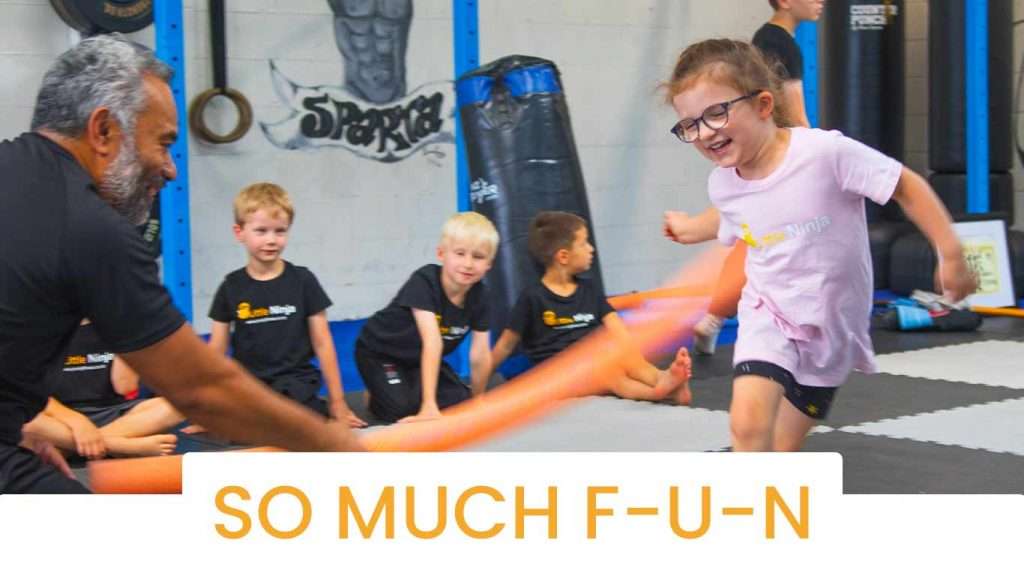 Remember, kids are kids and they want to have some fun!
We can guarantee that your kid will have a real blast in our martial arts classes.
"My son really enjoyed the class today and had heaps of fun in the process. He learnt so much in the way of self defence which gives me a bit more peace of mind and security.
This class is a great way for kids to have fun, get rid of their energy and learn about discipline and focus at the same time. I would totally recommend this to anyone who has high-energy children!" ⭐⭐⭐⭐⭐