Great first experience. Daughter loved it Very likely to book a term
We love Little Ninjas, and what makes it especially fun is that parents also get to join in.
Rebekah Cavanagh
2021-06-15
Super fun at the same time as offering amazing self defense and confidence training
little ninja is a great program for young kids learning self defense and discipline. My Son has been going for a few weeks now and he loves it , especially the evasion and sneaking techniques! Sensei is awesome with the kids and keeps them engaged throughout the 40 min class.
My daughter and son both love their classes, they are both very energetic and is able to focus, learn to listen to instructions and carry them out. They love the escape and distraction techniques they are learning and love to practice at home. Thank you. The Coetser Family.
Good Place to go
My kids love attending Little Ninja. Building confidence and giving them the skills to keep themselves safe is essential in today's society. The obstacle courses are one of their absolute favorites, and there is always a sense of achievement at the end of each session.
My son Cove loves coming to little ninjas. I've already seen an improvement in his self confidence and listening skills. The team is so friendly, warm and welcoming. I'm Looking forward to watching Coves journey ☺️
Excellent training course for the kids, Sensei is awesome and knows how to teach kids. He is always constructive and fun to learn. Well organized and convenient location on the shore. Loved every bit of it, thanks Sensei
Children love to learn. They absorb things quickly and easily.
You will see their knowledge and growth with each Little Ninja class. Enroll your child in a martial arts class, you're giving them much more than the physical skills we teach. You're giving them the opportunity to stand on their own two feet!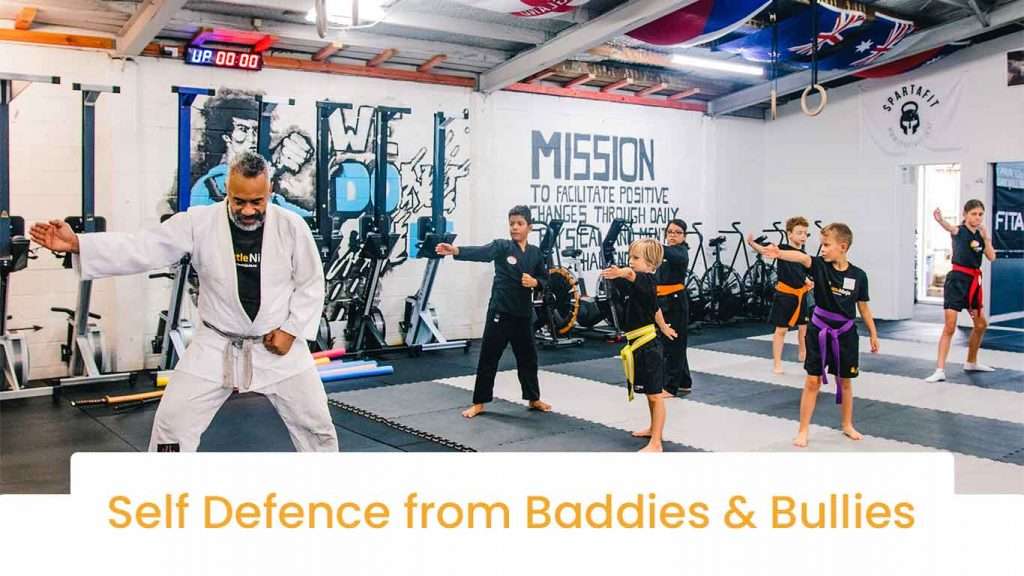 EVERY PARENT WANTS THEIR KIDS TO BE SAFE.
That's why our Little Ninja training is very serious about teaching your kids the skills needed for self-protection in any circumstance, from the neighborhood bully to a stranger on the street (and so much more).
Our classes teach your child the respect and self-discipline needed to diffuse a situation without violence whenever possible – as well as the knowledge to know when force is the only way to safety.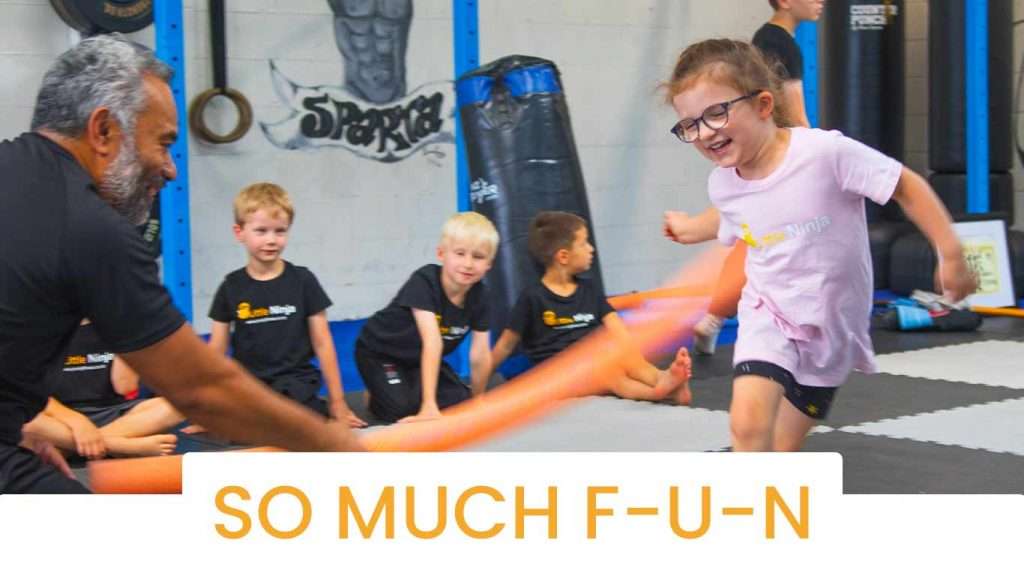 Remember, kids are kids and they want to have some fun!
We can guarantee that your kid will have a real blast in our martial arts classes.
"My son really enjoyed the class today and had heaps of fun in the process. He learnt so much in the way of self defence which gives me a bit more peace of mind and security.
This class is a great way for kids to have fun, get rid of their energy and learn about discipline and focus at the same time. I would totally recommend this to anyone who has high-energy children!" ⭐⭐⭐⭐⭐